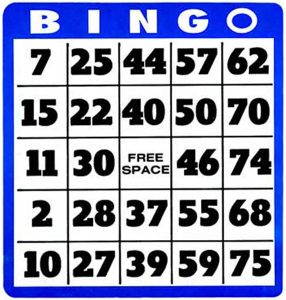 With roughly 17 gambling-related bills facing the Legislature this season, it's no surprise that bingo, as well a number of other gambling activities–a stand-alone casino, slot machines and video poker booths–have made their way into bills. If passed, House Bill 1225 would amend the Hawaiian Homes Commission Act of 1920 to allow bingo conducted by a single licensee at a single location.
Rep. Faye Hanohano, D-Puna, claims she got the idea to introduce the bill from the native Hawaiian community and homesteaders who see bingo as an opportunity to supplement their income. If passed, 20 percent of the funds will go to the state general fund, 1 percent will go to a compulsive-gambler program, 4 percent will go to administrative purposes and the remaining 75 percent will go to the Hawaiian homelands trust fund.
Opponents of the bill warn that lawmakers aren't taking into consideration the many unforeseen consequences of legalizing bingo.
"In this particular case, most of the harm would be to native Hawaiians and Hawaiian residents," says Earl Grinols, professor of economics at Baylor University in Texas. Earlier this month, Grinols visited Hawaii to educate residents on the negative impacts of gambling, such as increased crime, loss in business productivity, illness, suicide, unemployment, bankruptcy and family dysfunction. He warns, "I have never yet seen gambling reversed anywhere and I have never yet seen gambling come in at one restricted level and remain there without it being increased."
In other words, HB 1225 could very well be a gambling floodgate in disguise.