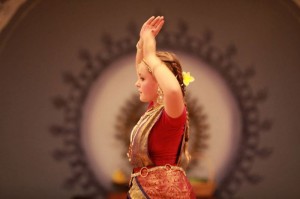 Living on a tropical island has its perks, but there are certainly a number of daily trials and tribulations–stress, fatigue, anxiety–that even islanders have difficulty escaping. For this, and a number of other reasons, the Still and Moving Center has sprouted up on Queen Street, adding a measure of liveliness and tranquil vibes to the quiet industrial area.
Barely two weeks old, the center was founded by director Renee Tillotson, a black belt in Nia (a martial arts/dance fusion), who decided to build the studio after being invited to become an international Nia trainer.
"To imagine myself traveling around the world teaching shook me up so much," says Tillotson.
But the invitation got her thinking and before long she had formulated a plan to build the most comprehensive wellness center in Oahu (a two-story, 6,000-square-foot facility with three studios, a healing room, a children's room and an eco-conscious boutique). The center offers more than 35 different Eastern- and Western-influenced classes per week.