Alabama rapper Yelawolf reveals his true feelings about women — or, as he calls them, "bitches."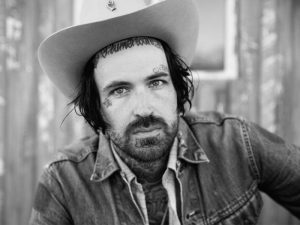 Had Hillary Clinton won the election, this article would have been different. But she didn't, and Donald Trump did — and now I can't look at a number of things, including the Southern rapper Yelawolf, in the same way.
The 36-year-old Alabaman emerged onto the music scene around 2005, when he put out his first independent album, Creek Water, an electronic hip-hop record laced with Southern and psychedelic flourishes. At that point in his career, the now almost fully tattooed artist had but a few inkings on his skin, including the word "Slumerican" on the back of his calf, which he'd had done in 2002.
Today, Slumerican is far more than just a fading image on the rapper's leg: It's the URL for his website, the name of a song he collaborated on with Killer Mike, an Instagram handle, a Facebook page, an entry in Urban Dictionary, a Tumblr profile, a record label, a soon-to-be weed strain, and Yelawolf's namesake.
"It started just as a play on words, to be an American from the slums, like mud tires on a big truck with a Dixie flag, with white boys from the backwoods — but they're bumping Biggie Smalls," he says, adding that pretty soon, there will be a Slumerican store, barbershop, and tattoo parlor.
If the word rubs you the wrong way, you're not alone. Though Yelawolf claims it is "an all-inclusive culture and brand," I can't help but think of the people that it represents: namely, Trump supporters. After all, wasn't it White, rural voters who helped The Donald on his road to victory? And wasn't it Yelawolf — who last year defended the use and wearing of the Confederate flag on Facebook — who said in a 2011 interview with The Guardian, "I represent the people who are the core of America"? (Click here to read more)