U.K. grime producer Mr. Mitch tackles the subject of fatherhood, and tries his hand at singing.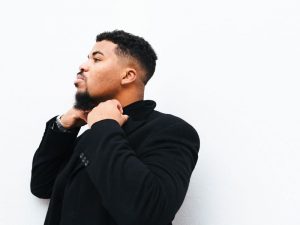 In the early 2000s, while Americans obsessed over Justin Timberlake's solo debut and all things Britney Spears, a new branch of electronic music called grime was bubbling up in London. In the beginning, it had multiple names — nu shape, sublow, and eskibeat — but it became known for its pairing of industrial and occasionally discordant sounds with lightning-fast raps. An aggressive and energetic subgenre, grime got its start in underground parties and on local pirate stations like Rinse FM and Deja Vu FM, and The Guardian recently hailed it as the "most significant aural rebellion since punk." Early grime champions, like Dizzee Rascal, Wiley, and Lethal Bizzle penned wordy albums about gang violence, street life, and being different, and the adjective "nasty" is now a commonly used term within the musical style.
But though grime has reached critical mass in the U.K. — albums by grime artists have received Mercury Prizes, and tracks have been adopted as anthems by political groups — it's only now spreading to the U.S. In fact, it wasn't until this year that Skepta and Stormzy, two of the biggest grime stars, made their Coachella debuts. But that's progress, at least to British producer Mr. Mitch, who hopes grime continues to expand in both scope and reach.
"I want it to be as broad as house," he says. "I don't want people to think of grime as just one thing."
Mr. Mitch was a pre-teen when grime's progenitors were dropping their debut albums at the turn of the century, and his music was greatly influenced by it from the get-go. Around the time most of his peers were graduating from university, Mr. Mitch — who had dropped out of a media-studies program to pursue music and host a grime club night called Boxed — was forming his own label, Gobstopper Records. In addition to a string of his own EPs, Gobstopper releases records from fellow experimental and electronic artists whom Mr. Mitch believes "wouldn't get any attention otherwise and just needed to be heard." Well-known avant garde musicians have since taken notice of the label: Bjork played a Gobstopper song during a set in New York, and Aphex Twin included a Gobstopper track in a festival playlist he later shared on Reddit. (Click here to read more)