Atlanta's iconoclastic Young Thug doesn't give a fuck about what you think of his flow — or his cross-dressing.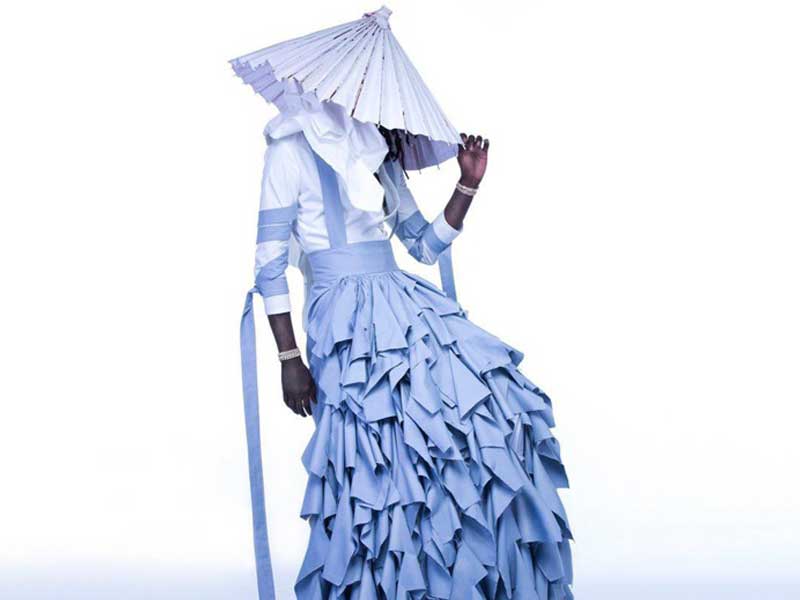 On Sept. 14, 2015, Young Thug unveiled a new track titled "Best Friend" on YouTube. "That's my best friend, that's my best friend," the lanky 25-year-old performer croons over the platinum-certified single's trickly piano melody. Based on the title and hook alone, it's clear Thug is rapping about friendship and loyalty, which is admittedly nothing new in hip-hop. Compton rapper YG took home a BET Hip-Hop award in 2014 for his buzzy, boom-bap hit "My Nigga," and almost 20 years before that, Coolio made the concept of "rolling with [your] homies" so cool that even the Beverly Hills high schoolers in Clueless knew the lyrics.
But with "Best Friend," and its accompanying video (which has been viewed more than 150 million times), it's clear that Thug is trying to shake up the typical buddy-song paradigm. Instead of cameos of his real-life friends or group shots of his entourage, facsimiles of Thug proliferate throughout. We see him walking in on two of his doppelgangers, who are hooking up in a bedroom, and we watch as two versions of himself hang out and try on outfits in a bathroom. A suited-up carbon copy of the MC chauffeurs his white-pleather-outfitted counterpart, and at the end, an ashen Thug prepares to dine on a platter of his own head.
Like most things Thug, "Best Friend" is weird and artsy and confusing. But perhaps more than anything, with its message of being your own best friend, it's also cocky as fuck. And you know what? That's OK.
One of 11 children, Thug grew up in Section 8 housing in Atlanta, dropping out of high school and fathering the first of six children at the age of 17. One of his early managers, whom he met in the mid-aughts, recalls that at the time, the burgeoning rapper who now glitters with diamonds and models for Calvin Klein, had next to nothing. All he had was a few shirts, a pair of shoes, and rotted, discolored teeth that he'd cover with his hand when talking. (Click here to read more)