Unknown Mortal Orchestra's frontman Ruban Nielson couldn't stop himself from writing about the love triangle he and his wife had with another woman, and now he's dealing with the consequences.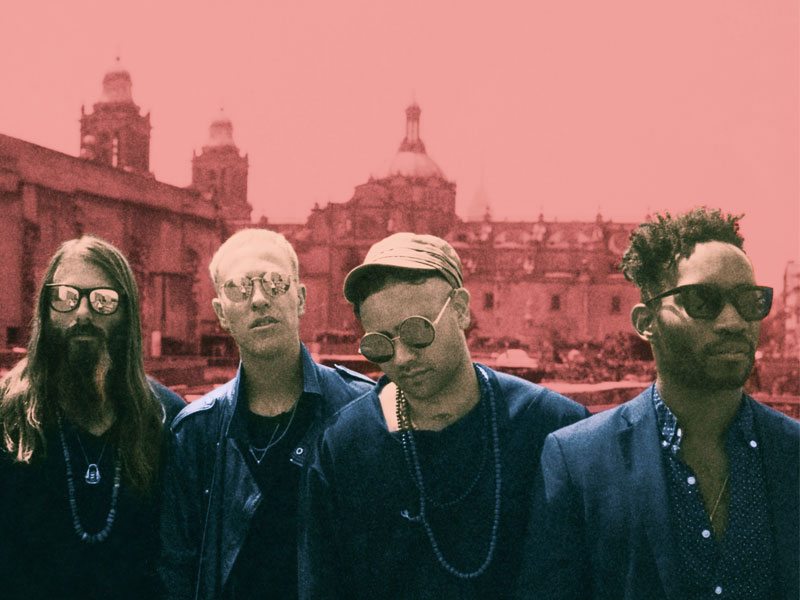 Ruban Nielson, frontman of the indie-rock quartet Unknown Mortal Orchestra, does not like Thanksgiving. In fact, he hates it so much he took his wife and two children to a remote log cabin in Oregon this year to escape the festivities.
"I wanted to get away from Portland so that nobody would ask me and my family to do Thanksgiving," says Nielson, who joked on Twitter that he was "Thankful I don't have to eat any of the shitty food your family made today."
But it's not likely Nielson has had to endure many atrocious Thanksgiving meals himself. Both he and his wife are from New Zealand, and they only moved to Portland about four years ago.
"We don't have any personal connection with Thanksgiving," he tells me in early December. "And even if we did, I have no interest in celebrating it at all. It seems like a farce."
As I chat with the 36-year-old over the phone from his home in Portland, he sounds energetic and alert, which is not what I'd expected from the self-proclaimed lifelong insomniac. It turns out that because the cabin lacked a studio, Nielson had little to do to occupy his mind late at night and ended up managing to (finally) catch some shut-eye.
Though he still feels rested, now that he's returned home, his sleeping patterns have started getting fucked up again, thanks to his habit of whittling away his evenings working on music in his basement studio. But he's cool with this.
"I don't really like sleeping," he admits. "It sucks because you miss out on life."
Coming from Nielson, who has been known to mine past experiences for his music, this makes sense. In fact, Unknown Mortal Orchestra's third album, 2015's Multi-Love, revolves entirely around real-life events, most notably Nielson and his wife's past relationship with a younger woman. (Click here to read more)