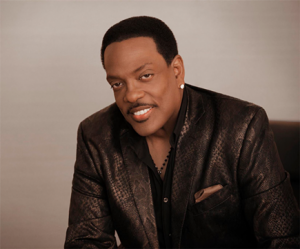 It was the night of Valentine's Day and I was sitting next to my boo at Oracle Arena watching the Grammy-nominated singer Charlie Wilson. Flanked by four back-up dancers in light-up L.E.D. suits, Wilson had just finished singing the song, "Charlie, Last Name Wilson" and was, for the first time that evening, addressing the audience.
"Fellas, if you've got the most beautiful-est girl with you in the world tonight, I want you to stand up," he said to the crowd.
Practically everyone in the packed venue stood up. Except my guy.
"But if she's just butt ugly, don't stand up," Wilson added.
As someone who is both shy and stubborn, I turned to my boo (who is also stubborn, but not shy) and told him it was okay if he didn't stand up. The woman behind us, however, was not as okay with it and politely nudged him and asked, "Why you not standing up?"
Thankfully, Wilson changed the topic and gave the crowd another command: Turn the flashlight on your phone on and direct it towards the stage. If you've been to a show recently, you'll know that the lighter has now been outplaced by technology. And even though I'm usually one to shun modern advances, in this case, I applaud the change, which is not only safer, but a lot cooler visually.