Five years ago, Flume was a waiter at Hard Rock Cafe. Now, he's an international sensation.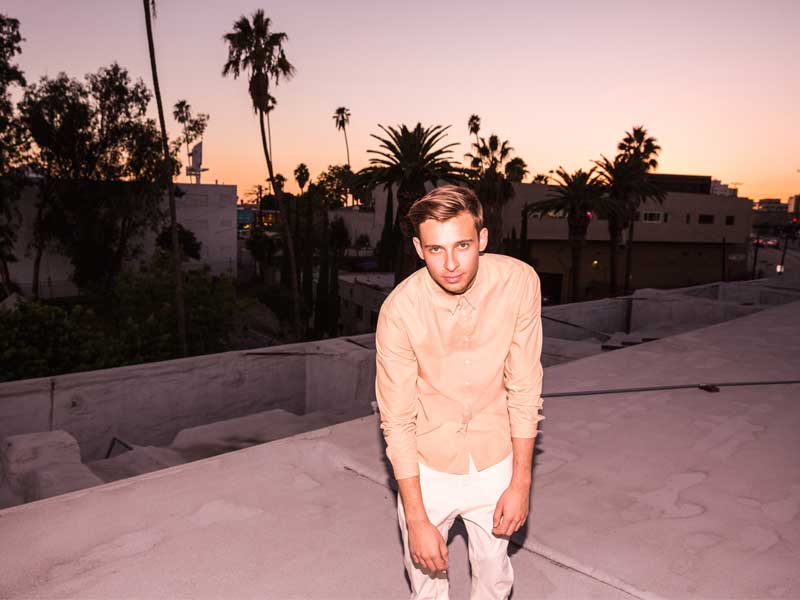 Flume may be one month shy of turning 25, but he already "feels old."
"Do I think I've matured?" the electronic musician asks from St. Louis, one of the many stops on his current seven-month-long worldwide tour. "One-hundred percent. This life and this job and this position that I'm put in, it forces you to grow up quick. I definitely got dropped in the deep end."
But fame will do that to you, especially when your road to success has been as immediate and meteoric as Flume's.
The self-described "guy who likes computers and loves music" first learned how to produce music at the age of 13 thanks to a box of Nutri-Grain cereal that contained a CD with "a crappy version of GarageBand." Around the age of 20, the Sydney, Australia native began uploading his songs to SoundCloud while juggling a variety of random day jobs, such as waiting tables at Hard Rock Cafe, working the register at a magazine stand, and cleaning offices using a wearable, Ghostbusters-esque "backpack vacuum."
His luck changed in 2011, when he submitted the tracks "Sleepless," "Over You," and "Paper Thin" to a competition thrown by the Australian record company Future Classic. They chose Flume as the winner, signed him to their label, and released his first EP soon thereafter.
Now, five years later, Flume, who, according to Spotify, is the 44th most listened-to artist "in the world," has two full-length albums under his belt, is headlining slots at various international music festivals, and has a seven-digit yearly income, according to The New York Times. He's topped Australia's iTunes charts more than once, taken home nine awards, and produced a handful of records that have been certified gold, platinum, and double-platinum. One song, "Never Be Like You," released in January, has even achieved quadruple-platinum status.
"It's all happened very quickly," Flume says of his success. "I didn't expect it to quite pan out like this." (Click here to read more)