The American Society of Composers, Authors, and Publishers recently sued nine venues around the country for playing members' music without paying. The Grand Nightclub in San Francisco is one of them.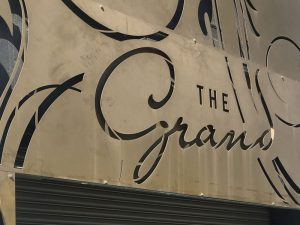 We're living in a golden age for live music.
Seemingly every week, new festivals are sprouting up around the world, in far-flung places such as limestone quarries in Sweden or the middle of the desert in Arizona. Bands are also touring more, often looping around the country multiple times a year in the hopes of playing as many shows as possible. Even older acts like TLC, the Monkees, and Bush have reformed and started playing shows again.
As for why more musicians than ever before are performing live, the answer is simple: money. Ever since streaming sites like SoundCloud and Spotify entered the picture — in 2008 and 2011, respectively — the record industry has been in a state of flux. Sales are declining as listeners opt to stream rather than purchase their music, and in 2016, streaming reigned as the No. 1 way that people consume music, according to Nielsen Media Research.
A large number of artists, especially older acts and bands that have broken up, rely on royalties they earn from licensing their music to streaming services. The pay is paltry — streaming one song can pay anywhere between $0.0003 to $0.007, depending on the platform — but it's better than nothing, especially for songwriters and producers who don't have the option of touring or playing festivals. (Click here to read more)