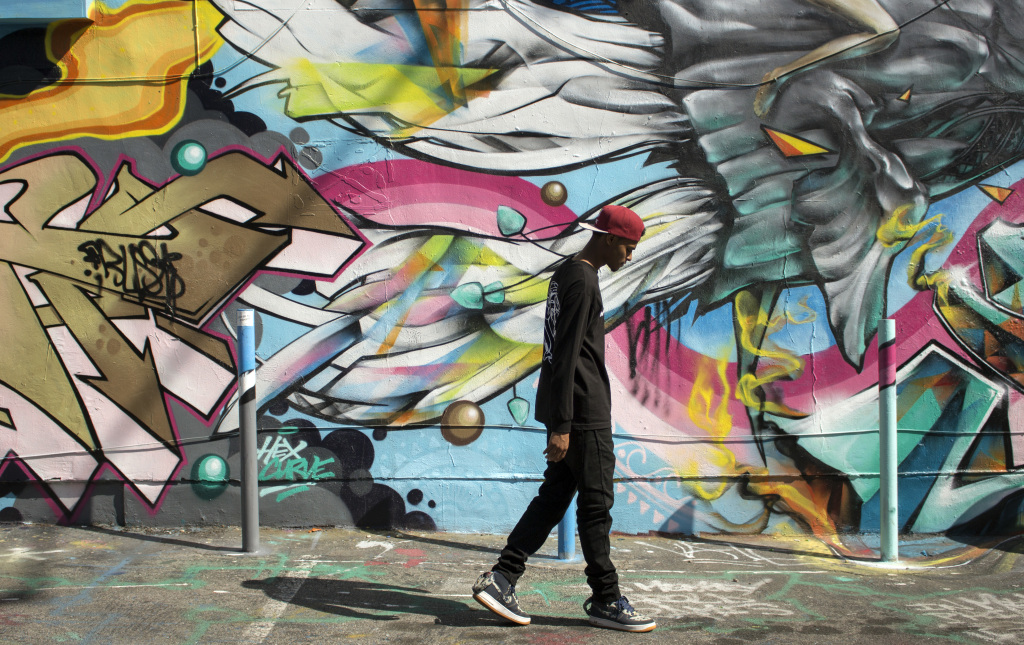 On a dead end street bordering the Hollywood Freeway, Mani Coolin' sits on a stool in a makeshift home recording studio. His dad is here, as well as his producer, Jay Kurzweil, who owns the studio and lives in the adjoining apartment. A hazy, piano-laced beat emanates from the speakers and a muted kung fu movie plays on one of the computer screens. They're listening to un-mastered tracks from Mani's upcoming album, Hope4TheYouth. For the last two months, Mani and J. Kurzweil have spent days on end sitting in the foam-padded studio mixing the album's songs.
"It's the worst part," the 21-year-old rapper says. "It's just sitting here listening to a song over and over until we get it right."
For the most part, the mixing process is done. In a few days, the songs will be sent to an engineer for mastering and on March 12, the album will drop.
"The whole time I was plotting for this right here," Mani says, whose real name is Demani Brown. He glances at his iPhone, which has a promotional "#Hope" sticker plastered on the back, to check the time. In a half-hour, his dad will drive them to a soundstage in North Hollywood so that Mani can practice for his performance at the Rolling Loud Festival in Miami on Feb. 28. (Click here to read more)