The many ways in which rapper YG has left an indelible footprint on pop culture and why he's "Still Brazy."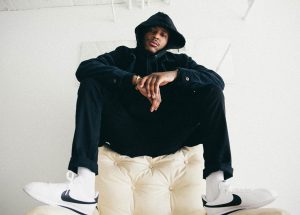 YG knows how to make headlines.
In 2013, the Compton rapper, born Keenon Jackson, inspired legions of high school students to ditch class and temporarily halted traffic on Pico Boulevard in Los Angeles after inviting the public via Instagram to attend the filming of the music video for his song "Left, Right." Another Instagram open call from the rapper led to an impromptu rally in April, when a rowdy crowd of more than one hundred people arrived for the filming of "Fuck Donald Trump," a joint track with Crenshaw rapper Nipsey Hussle. (The shoot ended up being shut down by police.) Less than a month later, the Secret Service got in touch with YG's label Def Jam to peruse the content of his upcoming album, Still Brazy, to see whether there was any other political material in it.
A former member of the Bloods street gang, multiple attempts have been made on his life: He was shot in the groin outside of a recording studio in 2015 — "I'm hard to kill," he said later — and just last month, another music video shoot in Compton was canceled after it was interrupted by gunfire. (YG was briefly detained by police, who found shell casings at the scene from an AK-47 assault rifle and later declared the shooting "gang-related.")
The 26-year-old, who will be performing at KMEL's Summer Jam on Sunday, June 12, is also responsible for inspiring trends. His song "Toot It and Boot It" introduced the phrase into the public lexicon in 2010. (For those over the age of 30, it's another way of saying "hit it and quit it.") YG has also popularized swapping the first letters of words with a "b": You can now buy hats on Etsy and cell phone cases on eBay that say "Bompton," and the slogan "bickin' back being bool" was de rigueur in certain circles for most of 2014.