How Miami emcee Denzel Curry spent the better part of 2015 working on himself.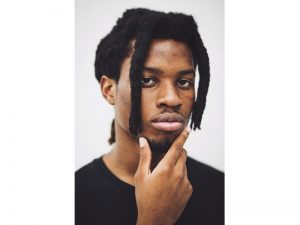 For most of 2015, mum was the word for Miami rapper Denzel Curry. The 21-year-old emcee kept a low profile, only emerging once in June to release the double EP, 32 Zel/Planet Shrooms. Fans took notice of his absence, wondering what had happened to the ambitious young artist who has been churning out a steady stream of music since the age of 16. Had he retired from the music industry? Or was he taking a break?
The answer: neither. Instead, he was plotting his transformation.
Curry's decision to tweak his image and sound came after a conversation he had with André 3000 — "my idol," he says — at an art gallery in the Wynwood District of Miami at the tail end of 2014.
"I knew that if I was going to ask him something, I wasn't just going to ask for a picture," Curry says. "I was going to ask him something that was going to change my life, and really, that's what happened."
He ended up asking André 3000 a few questions, like "What do you do to stay relevant?" and "What keeps you going?" The former OutKast member's answers were startlingly simple — "He was like, 'Just don't get bored. That's how you succeed and have fun,' " Curry says — but it was enough to jumpstart the younger rapper's ambitions to modify things in his own life and make the mundane less mundane. (Click here to read more)